Take Aiforsite solution quickly into normal everyday use
New systems provide value only when they are deployed as part of normal everyday work. We want to ensure you get all the benefits and, thus, provide a training that makes the Artificial Intelligence for Construction (AIC) system an everyday part of your construction project. With our informative and practical training, the AIC application will be in good use in just a couple of days.
We train both our clients and partners with our proven training methodology that focuses on practical use cases in construction projects.
System training is designed for the end users in mind. Training covers all necessary topics to ensure each user is able to utilise the AIC application related to his/hers role in the project. The training consists of joint workshops on how to utilise the system and service in practice during all project phases and specific tasks.
Technology training is designed to train your own Digi Engineer and focuses on how to implement, utilise, and maintain the AIC technology in the project and how to process the data. The training covers the use of the agreed solution, such as drone, 360 camera, conditions sensors, site cameras and location data system, in the service, processing the data, and service reporting on the AIC application.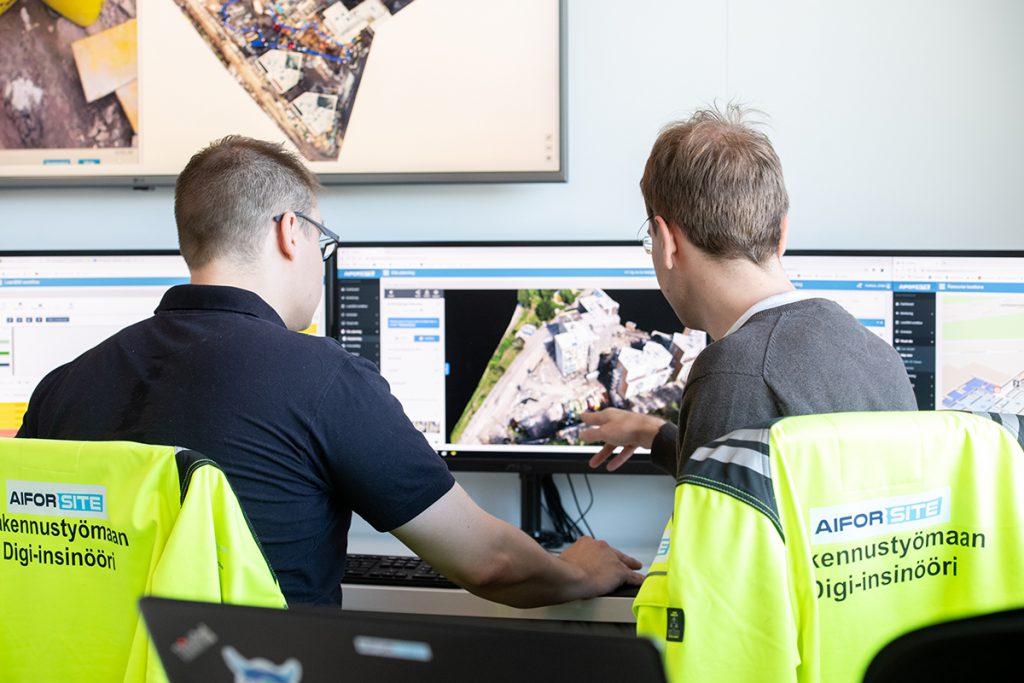 UTILISE THE PROVEN TRAINING
Effortlessly implement the solution as part of your everyday work. Ensure employee engagement and achievement of benefits right from the start of the project.